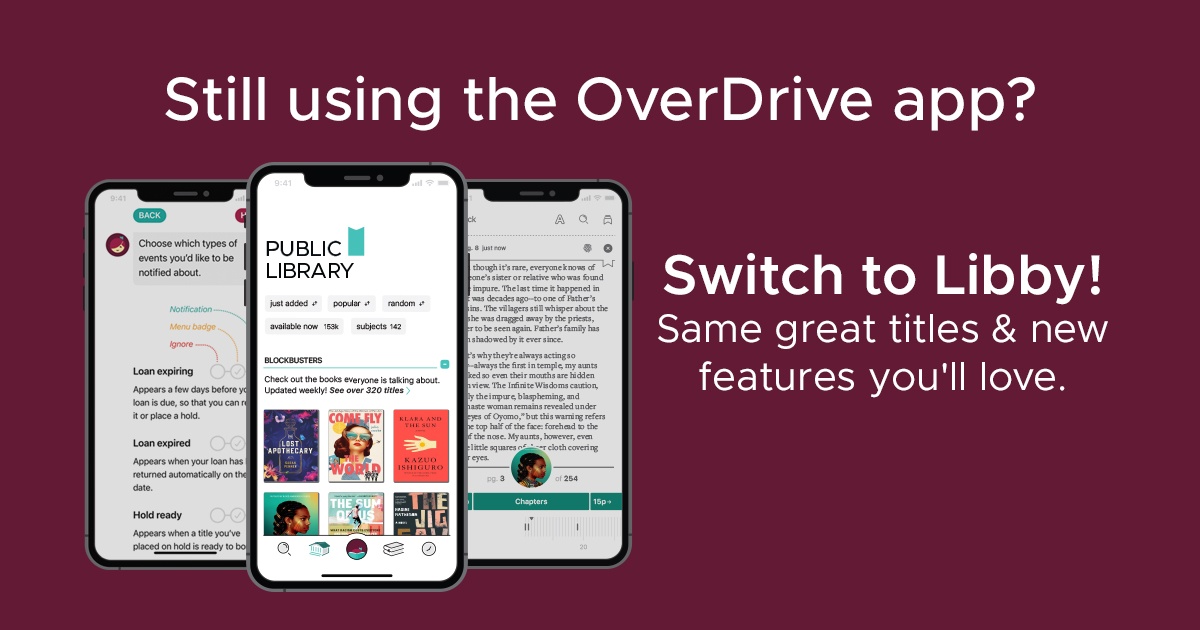 OverDrive is making the switch to the new and updated app Libby!
Here's how to get access to thousands of books and magazines: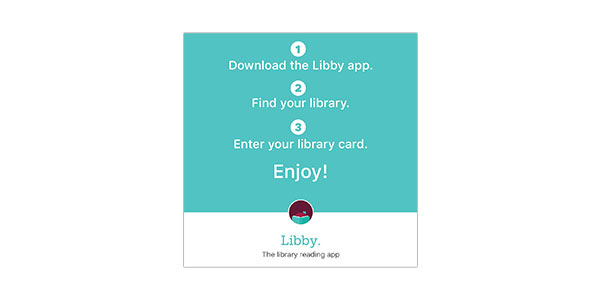 It's that easy!
Make the switch today, before the current OverDrive app is phased out and no longer accessible.
Call or stop by the library from more information or assistance setting up your account!